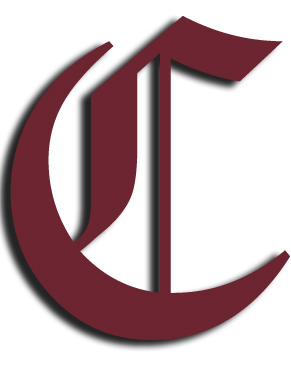 CANTON – Alumni Weekend activities got off to a great start Thursday night at Canton High. Grace Giancola scored the game winner to lift the Canton field hockey team to a 1-0 win over Enfield under the lights on the turf field. It's the third win in the last four games for the Warriors (6-7). 
The 12th annual Wall of Fame induction ceremony will be Friday night beginning at 5:30 p.m., with five Canton High graduates being recognized for their contributions to the community. 
The Canton High football team (5-1) host Enfield (1-5) at 7 p.m. under the lights on the turf field. The Warrior girls volleyball team will host Avon beginning at 5:30 p.m. in the gym. And on Saturday night, the annual night soccer doubleheader will be held on the turf field with the girls soccer team facing Sport Medicine Science Academy at 5 p.m. and the boys soccer team hosting SMSA at 7 p.m. 
Alumni games for field hockey and soccer will be held Saturday morning on the grass field hockey field and at Bowdoin Field, respectively, beginning at 10:30 a.m. 
Alumni Weekend got off to a good start with a pair of victories for the Warriors. The field hockey team topped Enfield but the Canton girls soccer team won its third straight game with a 2-0 victory over Somers on Thursday. Sofia Langou and Olivia Sullivan scored for the Warriors, who played their second straight game on historic Bowdoin Field. Langou has five goals in the last three games while Sullivan has scored three. 
Canton's win over Somers — its first over the Spartans since 2010 — places the Warriors on the verge of qualifying for the Class S tournament for the first time since 2011. Canton (5-8-2, 3-8-2 NCCC) needs to win or tie on Saturday night against SMSA (5-9, 3-9 NCCC) to earn a tournament berth.
The Wall of Fame ceremonies begin at 5:30 p.m. Tickets ($15) will be available at the door. Richard Barlow, the current First Selectman in town and a member of the Class of 1963, will be recognized along with Emily Norland (1991), Robert Degenhart (1956), Harold Freytag, Jr., (1958) and Thomas Perry (1960), who was serving our country in Vietnam in 1968 and is missing in action. 
The Canton High football team will be looking for its sixth win in seven games when they host Enfield in a Pequot Uncas Division game. The Warriors (5-1, 5-0 Pequot Uncas) dropped their first game of the season last week to Morgan, 31-7. 
The Canton High volleyball team (4-13, 2-11 NCCC) will be challenged by Avon (14-5, 12-4 NCCC). The Warriors are coming off a hard-fought 3-1 win over Hartford Classical on Wednesday (26-24, 25-23, 21-25, 25-22). Emma Plourd had 19 assists and 12 digs for the Warriors while Amber Harraden led the way with 16 kills and six aces.
The Canton boys soccer team is having an outstanding season. The Warriors are 9-4 and have won eight of their last 10 games. 
FRIDAY
VOLLEYBALL: Avon at Canton, 5:30 p.m.
WALL of FAME induction ceremony, 5:30 p.m.
FOOTBALL: Enfield at Canton, 7 p.m. 
SATURDAY
Alumni field hockey at grass field, 10:30 a.m.
Alumni boys and girls soccer at Bowdoin Field, 10:30 a.m.
GIRLS SOCCER: SMSA at Canton, 5 p.m.
BOYS SOCCER: SMSA at Canton, 7 p.m.