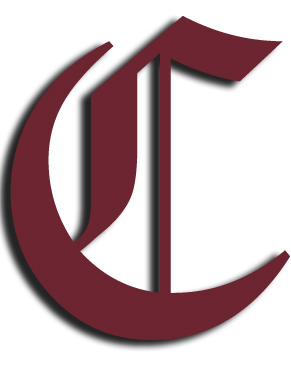 CANTON, May 31 – Nate Fulham had three hits and two RBI to lead a 14-hit attack as the Canton High baseball team earned their first Class S tournament win since 2010 with a 15-1 win over Public Safety Academy of Enfield Tuesday at Bowdoin Field.
The No. 16 Warriors (12-9) advanced to Wednesday's second round where they will take on top-seeded Oxford (19-4) at 3:30 p.m. The Wolverines are ranked No. 10 in the latest state coaches poll and won the Naugatuck Valley League championship last week.
Canton had few problems with Public Safety taking a 3-0 lead in the second inning. Hurlers Brandon Peters and Sam Beadle allowed just five hits and struck out nine. Peters, now 4-0 on the year, had eight strikeouts. Canton scored 12 runs in the fifth inning to take command, sending 16 batters to the plate.
Ryan Enns had a single, double and three RBI while James Mattson had a single, double and drove in two runs. Schaetzel also had two hits. Beadle, Enns, Mattson, Ethan Burke and Peters also had doubles for the Warriors.
Canton 15, Public Safety Academy 1
At Canton
Public Safety (11-10)       000  0    0 1  0  — 1-5-2
Canton (12-9)                    030  0(12)0  x – 15-14-0
Brandon Peters, Sam Beadle (7) and Beadle, Nate Fulham (7); Issac Jones, Anthony Santana (5), Jaasiel Tejada (5) and M. Ramos; WP: Peters (4-0); LP: Jones; 2B: Jake Schaetzel (C), Beadle (C), Ryan Enns (C), James Mattson (C), Ethan Burke (C), Peters (C), Jones (P), Tejada (P), Daniel Renta (P)
GIRLS TENNIS
Stonington 7, Canton 0
STONINGTON, May 30 – Freshman Gabby Dellacono, the Eastern Connecticut Conference singles champion, swept NCCC singles champion Kate Hynes of Canton at No. 1 singles Monday as the Stonington girls tennis team advanced in the Class S tournament with a 7-0 victory. Dellacono is currently ranked No. 5 in Connecticut in under-14 division and is among the top 15 in New England.
The undefeated Bears (15-0) swept all four singles and three doubles matches to end the season for the Warriors (14-7), who won their first Class S tournament match since 2007 on Saturday with a 5-2 win over Granby.
Stonington 7, Canton 0
At Stonington
SINGLES: Gabby Dellacono (S) def. Kate Hynes, 6-0, 6-0; Charlotte Johnstone (S) def. Lillian Grabowski, 6-2, 6-2; McKenzie Sadler (S) def. Manuela Montoya, 7-5, 6-2; Margot Goodman (S) def. Lindsay Vacca, 6-1, 6-4
DOUBLES: Claire Morehouse/Phoebe Townsend (S) def. Emily Miller/Morgan Vacca, 7-6, 6-3; Hannah Middleton/Brielle Fratoni-Jaskiewicz (S) def. Lindsay LaClair/Kayla Vanderkoffer, 6-1, 6-1; Holly Foster/Kassie Onorato (S) def. Sabrina Almeida/Brina Donovan, 6-2, 6-0
Records: Canton 14-7, Stonington 15-0