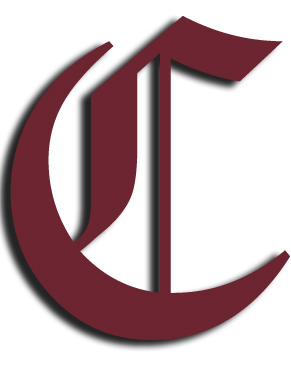 CHESHIRE, November 19 – For the sixth time and for the fourth time in the last five years, Canton has been awarded the CIAC's Michaels Achievement Cup, recognizing their achievements during 2018-19.
Canton was one of 20 schools recognized for their creative and comprehensive efforts implementing the CIAC Class Act Schools sportsmanship program. The Class Act School program was launched at the 2016 Sportsmanship Conference and was designed to empower schools and specifically students to enhance sportsmanship.
"The Class Act Sportsmanship program guides schools in creating a positive atmosphere through the passion of sport," said Glenn Lungarini, executive director of the Connecticut Association of Schools (CAS) and the CIAC (Connecticut Interscholastic Athletic Conference). "The CIAC is proud to recognize our Michaels Cup recipients for their creativity in inspiring school spirit within their student bodies."
This is the third year the Michaels Achievement Cup exemplary program has been tied directly to the Class Act sportsmanship program, with 14 schools being honored in year one and 19 schools earning the honor last season.
The 20 schools will be honored at the CIAC Sportsmanship Conference at the AquaTurf in Southington on November 21, an event with more than 850 school representatives in attendance.
Simsbury is one of the 20 schools that will be honored along with Bloomfield, Brookfield, Cheshire, East Catholic, Foran-Milford, Glastonbury, Joel Barlow-Redding, Jonathan Law-Milford, Ledyard, Lyme-Old Lyme, New Milford, Wolcott Tech-Torrington, Shepaug Valley-Washington Depot, St. Paul-Bristol, Stonington, Suffield, Westbrook and Weston.
Canton previously won the Michaels Achievement Cup for the 2017-18, 2015-16 and 2014-15 seasons. Canton previous won a Michaels Achievement Cup in 1994 and 2008 for being the top team in Class S. The Warriors were second in Class S in 1995 and 1998.
When it was first started in the 1980s, the award was to recognize outstanding athletic programs. In 2008, the CIAC took over administration of the program and in recent years, schools were recognized for their sportsmanship, participation, athletic scholarship, athletic personnel, equity, chemical free initiatives and athletic achievement.