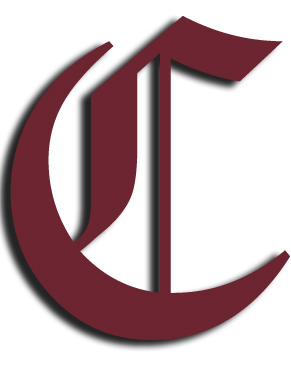 CANTON – Five Canton athletes earned All-State honors for their play on the field this spring while two athletes grabbed additional honors.
Junior Chelsea Mitchell earned All-New England honors in three events while Abby Charron earned All-American honors in girls lacrosse.
Madison Bahre, Charron, Allie DelSanto and Ashley Huff also earned first team All-State honors in girls lacrosse.
Charron had an outstanding season with the girls lacrosse team scoring a team-leading 75 goals with 55 assists and 155 draw controls. Winning control of the ball is crucial on draws, especially against good teams.
She earned All-State honors for the third straight year and helped Canton win their third straight NCCC championship. Her season was cut short when she was diagnosed with mononucleosis just before the Class S tournament began. She verbally committed to play lacrosse at UConn in the spring of 2021.
Charron was named All-American by U.S. Lacrosse and is the first All-American since Karl Schilling was named a Parade Magazine All-American in boys soccer in 2003.
Mitchell had an outstanding spring campaign as well, helping the girls track team go undefeated and win their first outright NCCC championship. The Warriors shared the league title with Suffield two years ago.
Mitchell won the Class S title in the long jump but became the first girl in school history to win a State Open championship with her victory in the 100 meters with a school record time of 11.97 seconds. She became just the fifth Canton athlete in school history to win a New England championship with a victory in the 100 meters.
She also earned All-New England honors in the 200 meters (fifth) and long jump (sixth). Mitchell was honored as the girls track athlete of the year as the Connecticut High School Coaches Association's season-ending banquet.
Mitchell was also named to GameTimeCT's All-State team — a group of about 15 athletes from all different size schools.
Baseball
Record: 9-12, 8-8 NCCC
All-NCCC: Jack Rose
CIAC tournament results: Lost to Windsor Locks in Class S first round, 8-4
Boys Golf
Record: 8-5, 7-4 NCCC
All-NCCC: Alex Lederman, Tristan Witzgall
NCCC Tournament results: Ninth
CIAC tournament Results: Finished 14th in Division IV
 
Girls Golf
Record: 0-14-1
CIAC tournament results: Did not qualify
 
Boys Lacrosse
Record: 5-11, 4-6 NCCC
All-NCCC: Daniel McKenna, Matt Moraski, Charlie Parchen
CIAC tournament results: Did not qualify
Girls Lacrosse
Record: 17-3, 10-0 NCCC champions
All-NCCC: Maddie Bahre, Maeve Balavender, Abby Charron, Allie DelSanto, Ashley Huff, Courtney LeFave, Ashley Potter, Morgan Walzak
All-Courant: Courtney LeFave (goalie), Maddie Bahre (defense), Abby Charron (midfield)
All-State: Madison Bahre, Abigail Charron, Allie DelSanto, Ashley Huff; 2nd team – Courtney LeFave, Ashley Potter, Morgan Walzak
All-American: Abby Charron
NCCC Tournament results: Beat Granby 18-9 to win NCCC Tournament
CIAC Tournament Results: Lost Class S semifinals to Stonington, 9-5

Softball
Record: 5-15, 5-11 NCCC
All-NCCC: Ainsley Hill
CIAC tournament results: Did not qualify

Boys Tennis
Record: 1-13, 1-11 NCCC
All-NCCC: Cooper Mather
NCCC Tournament: Seventh place
CIAC tournament results: Did not qualify

Girls Tennis
Record: 5-8, 5-4 NCCC
All-NCCC: Manuela Montoya
NCCC Tournament: Eighth place
CIAC tournament results: Did not qualify

Boys Track
Record: 13-3, 11-3 NCCC
All-NCCC: Peter Fuller
All-State: 2nd Team – Peter Fuller
NCCC championships: Sixth
CIAC tournament Results: Fourteenth in Class S

Girls Track
Record: 16-0, 14-0 NCCC champions
All-NCCC: Maddie Archangelo, Kaylia Bailey, Julia Caputo, Chelsea Mitchell, Allison Celer, Julia Lau, Brooke Shepard, Maya Sutton-Hall
All-Courant: Chelsea Mitchell (100 meters, long jump). Also named girls track athlete of the year and 2019 Bo Kolinsky state athlete of the year
All-State: Chelsea Mitchell
GameTime CT All-State team: Chelsea Mitchell
All-New England: Chelsea Mitchell (100, long jump, 200)
CHSCA Track Athlete of the Year: Chelsea Mitchell
NCCC Tournament: Won NCCC championships
CIAC tournament Results: Fourth in Class S tournament
Courant Scholar Athletes for 2018-19
Canton: Sarah Bowman, volleyball, basketball, track; Andrew Obrzut, cross country, track and field
CIAC Scholar Athletes for 2018-19
Canton: Sarah Bowman and Andrew Obrzut